From the cello to the bassoon, the tuba to the timpani, Those Amazing Musical Instruments! takes you on an exciting musical tour! In a revised edition, including access to a brand new, exclusive website, this vibrant, colourful, comprehensive and unique book is a rich exploration of orchestral instruments. Learn about the character of each instrument, how it is constructed and played, which instruments go well together, and hear how they all sound! With featured guide, conductor Marin Alsop, you'll even know your heckelphone from your sackbut and your tom-tom from your tam-tam – all by spending hours of fun with words, pictures and music tracks.
---
More children's books by Genevieve Helsby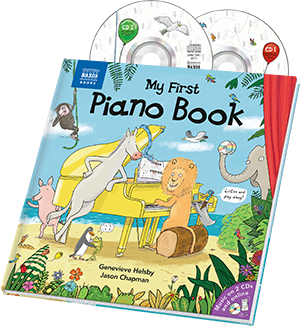 My First Piano Book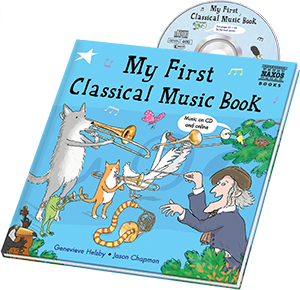 My First Classical Music Book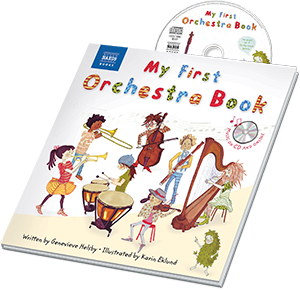 My First Orchestra Book
---

–
A WONDERFUL NEW RESOURCE FOR CHILDREN
'It's a terrific resource for kids – bravo!' – Marin Alsop, conductor
'A perfect way to introduce kids to music.' – Creative Child
Naxos MusicBox is a new, carefully produced and Beautifully presented online music resource for youngsters. Developed to enhance the music education of children aged 4-12, the colourful, clear design and specially written texts are immediately appealing to a young audience. MusicBox offers a wealth of activities and resources that can be explored by young students on their own, or together with friends or adults. Having received the Online Music Education Product of the Year Award (2020) from Creative Child Magazine, parents, and other caregivers, can be assured that Naxos MusicBox will make a significant and entertaining contribution to any child's creative development.