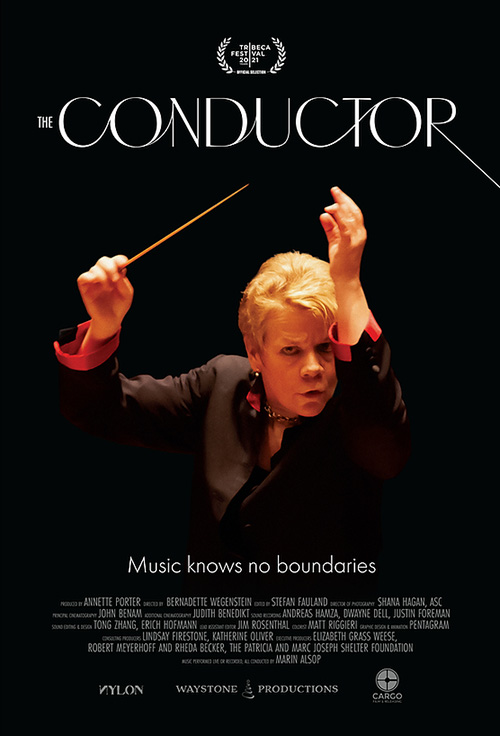 The Conductor, a new documentary highlighting Marin Alsop's life and career, premiered at the Tribeca Film Festival on 14 June. Directed by Bernadette Wegenstein and written by Wegenstein and Stefan Fauland, the film chronicles Marin's journey from childhood to the present day, showcasing her extraordinary and groundbreaking artistic achievements.
The Conductor takes the audience into the heart of classical music and into the soul of Marin Alsop — the first woman to serve as music director of the Baltimore Symphony Orchestra, the São Paulo Symphony Orchestra and the Vienna Radio Symphony Orchestra — giving us backstage passes to the artistry and energy that rewards her audiences and inspires her students. With unprecedented access, the director and film crew accompany Marin Alsop to concerts around the world, from Mozart's Magic Flute in São Paulo to Mahler's 1st Symphony in Lucerne, Bernstein's Mass in Baltimore and her opening concert in Vienna.
To learn more about the The Conductor, please visit www.the-conductor.com.
---
NEW RELEASE FEATURING MARIN ALSOP
8.506038
'Alsop's Prokofiev Symphony cycle is among the finest; the inclusion of many other orchestral works adds to the appeal.' – MusicWeb International
For more recordings by Marin Alsop, please visit naxos.com.