Critically acclaimed violinist Tianwa Yang is a winner of the prestigious ECHO Klassik Instrumentalist of the Year (Violin) 2015 Award for her Naxos recording of Ysaÿe's 6 Sonatas for Solo Violin, Op. 27 (8.572995), the Best Up-and-Coming Artist 2014 Award and the annual prize of the German Record Critics' Award Association 2014 for her Naxos recordings of Mendelssohn's Violin Concertos (8.572662) and her multiple volumes of Sarasate's complete works for violin. Tianwa Yang is referred to as 'an unquestioned master of the violin' by American Record Guide who 'rises above her competition' (Fanfare) and a 'sensationally talented violinist,' by David Hurwitz of ClassicsToday.com. She has performed worldwide with major orchestras in Germany and USA, the Singapore and New Zealand Symphonies, and the London, Helsinki and Hong Kong Philharmonics. Tianwa Yang has made numerous award-winning recordings over the years, and 2021 marks her 15th anniversary as a Naxos artist.
Conductors JoAnn Falletta, Patrick Gallois and Jun Märkl and music critic Rémy Franck on working with Tianwa Yang
'...It's always very fascinating to work with different conductors because their musical idea will also give me inspiration... I am very thankful and I can really say that without Naxos, without these recordings, without getting to know Takako and Klaus (Heymann), I would be a different person, I would be a different musician but I'm happy with who I am, so I'm thankful for all the chances Naxos has given me.'
– Tianwa Yang
8.574107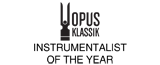 Tianwa Yang, Violin
ORF Vienna Radio Symphony Orchestra

*


Jun Märkl

*
Prokofiev first became fascinated by the violin upon hearing the playing of his private teacher, Reinhold Glière. A dozen years later Prokofiev wrote his Violin Concerto No. 1 – a work of contrasting open-hearted lyricism and whimsical playfulness that features a wild central Scherzo with dazzling technical gymnastics. By contrast, the Violin Concerto No. 2 is emotionally reserved and sardonic with an inspired plaintive and long-arching slow movement. Composed to an official Soviet commission for an ensemble piece to be played by talented child violinists in unison, the witty and upbeat Sonata for Solo Violin can also be played by a single performer.
'...these performances are nothing short of mesmerizing. The music sparkles in the light like glittering diamonds... Yang's combination of sweetness and glittering steel will absolutely bowl you over.' – The Art Music Lounge
Listen to the podcast
8.504046 [4-Disc Boxed set]
'Tianwa Yang plays with dexterity and lightness in her Sarasate survey.'
– Gramophone on Vol. 3
8.504054 [4-Disc Boxed Set]
'I suppose Yang's playing can only be described as perfect, and "perfect" is a word I normally hate to use, because I normally think of perfection to be a myth.'
– American Record Guide on Vol. 2
8.573537
STRAVINSKY, I.:
The Soldier's Tale (Complete)
Yang • Child • McGuire • Biehl • Virginia Arts Festival Chamber Players • Falletta
'The musical performance under JoAnn Falletta, with Tianwa Yang as the violinist, is outstanding, clear and crispy, beautifully balanced, and rhythmically sharp.'
– Pizzicato
8.572662
MENDELSSOHN, F.:
Violin Concertos
Violin Sonata in F Minor
Yang • Descharmes • Sinfonia Finlandia Jyväskyä • Gallois
'…Tianwa Yang…proves an outstanding advocate, soaring aloft on the surging tide of Mendelssohn's inspiration with captivating spontaneity and disarming sincerity.'
– The Strad
8.573772
BRAHMS, J.:
Violin Concerto, Op. 77
Double Concerto, Op. 102
Yang • Schwabe • Deutsches Symphonie-Orchester Berlin • Wit
'Yang here shows a new ability to introduce subtle shadings even in very quiet passages, and the overall effect is wondrous, miraculous.'
–
AllMusic.com
★★★★★
8.572995
YSAŸE, E.:
Sonatas for Solo Violin, Op. 27
Yang • Schwabe • Deutsches Symphonie-Orchester Berlin • Wit
'She exudes a command bordering on relaxation, even in the trickiest passages, yet her emotional ties to the music are always at or hear a white heat. Thus does she present us with these six crown jewels as if she were offering us a piece of her own soul.'
– The Art Music Lounge
8.573135
'Wow! I am figuratively knocked off my feet! This is bold, vivid, exciting music… I couldn't stop playing this.'
– American Record Guide
8.573067
'I was so stunned by the spirit and immediacy of this performance and by the feather-light nuanced beauty of Yang's playing... we have here the best version of the Lalo I've heard—the most vividly recorded, too.'
– Fanfare
8.573411
'Tianwa Yang's Saint-Saëns performances are totally spellbinding, not just in technical matters, but in their stylish sensibility as well.'
– Pizzicato
8.572730
'The astounding technique of Yang and Rimmer bring these pieces vividly to life. My impression of Yang as a blisteringly incisive and stylish musician is only bolstered by this recital.'
– International Record Review
8.573812
'Violinist Tianwa Yang brilliantly imbues her virtuoso passages with passion and intimations of inner angst and emotion.'
– The WholeNote
8.573667
RIHM, W.:
Gesungene Zeit
Lichtes Spiel • COLL'ARCO
Yang • Deutsche Staatsphilharmonie Rheinland-Pfalz • Ang
'Yang succeeds without imitating but rather expressing a unique stamp to the music.'
– klassik.com