Ukrainian composer Valentin Silvestrov is already recognised as an important voice on the wider music scene, and Naxos is delighted to add to that presence with this unique programme. It gives an excellent representation of his remarkable and highly approachable output from the last few decades. Dmitry Yablonsky and his Kiev Virtuosi Chamber Orchestra enjoy a close relationship with Silvestrov's music. They frequently perform it in concerts, and the works on this CD were recorded in the composer's presence.
About the Artists
Dmitry Yablonsky
made his debut as a conductor in Italy at the age of 26, when he stepped in to replace another conductor at the last minute. As a cellist he has played in major concert halls throughout the world, and has collaborated in chamber music with many distinguished colleagues. He is principal guest conductor of the Moscow Philharmonic Orchestra and was appointed laureate conductor of the Jerusalem Symphony Orchestra in 2016.
Ukrainian pianist
Iryna Starodub
received her diploma from the Tchaikovsky National Academy of Music and is a laureate and diploma winner of international piano and chamber ensemble competitions. She has collaborated with Ukrainian composers such as Valentin Silvestrov and Myroslav Skoryk. She teaches at the Ukraine National Academy of Music and has been a competition jury member. She has performed at many international festivals and is a permanent member of the Kiev Virtuosi.
Based in the capital of Ukraine, the
Kiev Virtuosi Chamber Orchestra
has earned national and international recognition as one of the country's leading orchestral ensembles. With an average age of 30, this youthful orchestra unites talented musicians from all over Ukraine, most of whom are winners of various competitions. Their recent tours have taken them to countries such as Switzerland, France, Spain and Azerbaijan.
More music by Valentin Silvestrov


"…distinctive, thoughtful and inventive…"
– Scotland on Sunday ★★★★★

"Let's go with Elisaveta Blumina into this time machine and follow her in this arousing invitation to dream."
– Diapason


"An absorbing, immersive choral experience for both the singers, one confidently assumes, and certainly for the listener, from an impressive choir."
– Gramophone
More recordings featuring Dmitry Yablonsky as conductor

"Excellent performances and sound all around, plus world-premiere recordings, make for a strong recommendation for this, another winning addition to Naxos's American Classics Series."
– Fanfare

"For those wishing to acquaint themselves with beautiful music, familiar and unfamiliar, this disc is more than value for money."
– MusicWeb International


"The Russian Philharmonic Orchestra plays beautifully under cellist-conductor Dmitry Yablonsky and the engineering is top-drawer. …this is a prime recommendation."
– Fanfare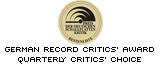 "The Russian Philharmonic Orchestra, under the incisive Dmitry Yablonsky, perform admirably ... The sound throughout is vivid and state of the art."
– AllMusic.com

"The Russian Philharmonic Orchestra under its conductor Dmitry Yablonsky plays excellently throughout and is well served by its Russian sound team."
– MusicWeb International


"The highlight of the set is a superb, bravura account of the Concert Fantasy, lyrical and sparkling by turns. The recording is spacious, the piano boldly placed in front of the orchestra."
– Penguin Guide